Hardi B. Salih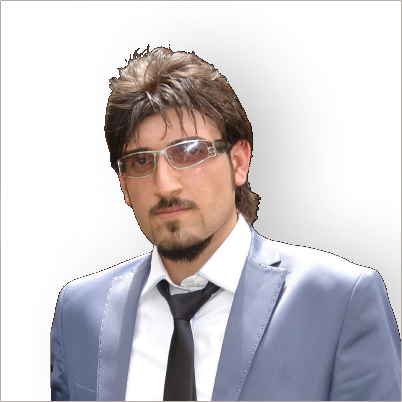 App Developer and Designer with Engineering Background.
Our services
I have 12+ years experience as a digital designer and front-end developer for iOS and Android applications. Also, during the last three years I was on a marketing team providing ads and product videos for clients. Most recently, I have been creating websites. I'm a coder, so working with back-end programmers is easy for me. My education background is in engineering, so I bring strong mathematical skills, time management and the ability to organize and be efficient. I spend my time researching, designing and coding. I am grateful for my past work in customer service, as well as teaching Health & Safety, as it has contributed to my ability to communicate with clients and understand their needs. When I'm not working, I enjoy going for walks, listening to music from around the world. I like watching movies, exploring many areas of creativity, cooking and spending time with my spouse and our rescue kitten, Lily.
---
Our Services
Copywriting
Research, plan and create written content advertising goods and services on behalf of a client. Content includes advertisements, slogans, blog posts, emails, sales letters, scripts and website copy.
Doodly Software
Create engaging Doodly whiteboard animations that attract, engage, and convert viewers for sales and social media videos.
Videos
Take raw footage and turn it into the final product. Follow an outline, script or shot list and assemble the footage. Shoot simple videos if requested.
Advertising
Conduct market research, work as sales and design team to create targeted ad campaigns, review multimedia ads to ensure consistent brand voice.
Voice Over
Using AI voice-over software such as Speechlo for product videos. Can provide live person voice overs as well.
UI/UX Designer
Create user-friendly interfaces that enable users to interact with applications. Use of applications like Figma, Sketch for building UI to demonstrate the feel and flow of the application. Use of Spline for 3D Modelling.
Website Designer
Plan, create and code web pages using HTML, CSS and Sauce and Less, React View and Contentful, Flutter, Flex.
Android Developer
Develop applications for Android devices and the Google Play Store. Proficient in Kotlin, JetPack Compose, Java and Flutter.
iOS Developer
Develop applications for mobile devices powered by Apple's iOS operating system. Proficient in Swift, Swift UI, Objective C, and Flutter.
---
Skills
Native Mobile App Development
iOS & Android
React Native
70%
Android Studio
80%
Jetpack Compose
70%
Kotlin
80%
xCode
90%
Swift UI
80%
Swift
85%
Cross-Platform App Development
iOS & Android
VSCode
70%
React Native
70%
Flutter
60%
Dart
65%
Web Development
Webflow
80%
Wix
90%
Framer
80%
Vue
55%
React
80%
CSS, Sass
80%
HTML
90%
Java Script
80%
Python
60%
Node JS
50%
Graphic Design And Prototyping
ProtoPie
60%
Play
50%
Spline
45%
Adobe Photoshop
80%
Adobe Illustrator
77%
Sketch
90%
Figma
90%
Swift UI
80%
Video Editing
Final Cut Pro
66%
Camtasia
80%
ScreenFlow
75%
Wondershare Filmora X
65%
Shoot Video with Phone
70%
Subtitling
90%
Digital and Live Voice Over
90%
Doodly Maker
75%
Abilities
Good Leadership Skills
Effective listening and oral communication skills
Project Management Ability
Creative Problem Solving
Critical Thinker
Create and apply ideas and solutions quickly
Excellent Collaborator
Strong Mathematical and Technical Skills
Solid Customer Service
---